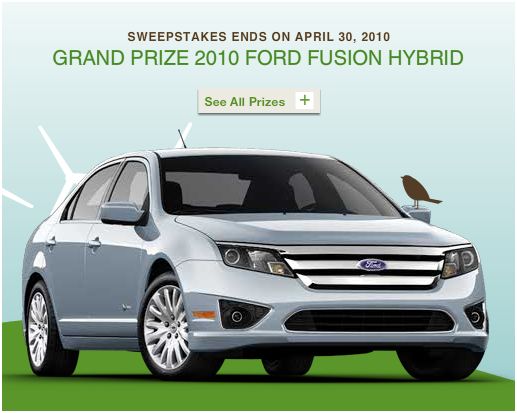 Target is celebrating Earth month in a variety of different ways. You can visit their eco-friendly page to enter the sweepstakes and and see all the details on the following offers:
DRIVE HOME GREEN SWEEPSTAKES
Enter for a chance to win a 2010 Ford Fusion Hybrid. Aside from the grand prize, there is also a national park trip, electric scooters, bicycles, and more. Sweepstakes ends on April 30, 2010.
FREE REUSABLE BAG
Target Stores will be giving away 1.5 million reusable bags with prchase on Sunday, April 18, the first day of Earth week. Limit one per guest.
RECYCLE=REWARD
Target stores now offer recycle stations where you can recycle plastics, ink cartridges and more. Also, the ad on April 18th will contain details on how to get a $1 off Coupon toward a recyclable bag for recycling 5 plastic Target Bags. The site gives you an address where you can mail in the bags to get your coupon, but I am hoping there may be a mail-free option in the weekly ad instead.
Thanks, Totally Target!