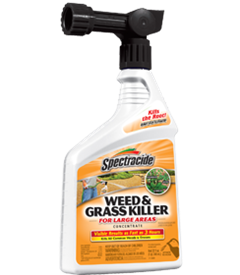 Here are some more Target deals for you this week!
Spectracide Weed and Grass Killer, $3.49
$3/1 Spectracide Target coupon
Final cost: $0.49 each
Garnier Fructis Shampoo or Conditioner, $2.99
$1.25/1 Garnier Fructis Shampoo, Conditioner or Treatment
$1/1 Garnier Fructis Hair Care Item, excludes trial sizes, TARGET coupon
Final cost: $0.74 each
Lawry's Marinade, $1.34
$1/1 Lawry's Marinades 04/15/2012 RP Insert (exp 05/15/2012)
Final cost: $0.34 each
Glade Warmers, $1.38
$1.25/1 Glade PlugIns Scented Oil Warmer
Final cost: $0.13 each
Snack Pack Pudding, $0.95
$1/3 Snack Pack Pudding
Final cost: $0.62 each
Don't forget to check out the rest of the Target deals you can score this week.
Thanks Totally Target!