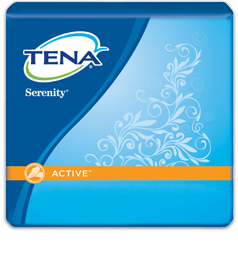 Wow! There are some awesome Target deals available this week! You'll make $5 on Tena Serenity pads, plus grab FREE Monkey Bars, $0.41 cookies, and more. Check out the Target coupon matchups page for more Target deals.
Tena Serenity – $4.99
Buy 2, Get $5 Target Gift Card
(2) $5/1 Tena Stylish, Active, or Anywhere Product, exp. 9/13/13 (SS 07/14/13)
Final Price: 2 FREE + $5 moneymaker!
Monkey Bars Granola Bars – $1.49 (through 9/14)
$1.50/1 Monkey Bars Granola Bars printable
Final Price: FREE
Market Pantry Chocolate Chip Cookies – $1.44 (through 8/31)
$1/1 Market Pantry Cookies Target mobile coupon
5% off Market Pantry Cookies Target Cartwheel offer
Final Price: $0.41
Buy 2 Vidal Sassoon Hair Color – $7.99
(2) $3/1 Vidal Sassoon Hair Color, exp. 8/31/13 (P&G 07/28/13)
(2) $2/1 Vidal Sassoon, Nice 'N Easy, Natural Instincts, Root Touch-Up or Perfect 10 Hair Color @Target, exp. 9/1/13 (SS 07/28/13 R)
Pay $5.98
Get back a $5 Target gift card
Final Price: $0.49
Market Pantry Pasta Sauce – $1
$1/2 Market Pantry Pasts Sauces Target printable
Final Price: $0.50
Buy 10 Hormel Compleats – $2.19
(3) $1.50/3 Hormel Compleats Microwaveable Meals printable
Pay $17.40
Get back 2 $5 Target gift cards
Final Price: $0.74 each
Market Pantry Apple Juice, 64 oz – $1.89 (through 8/31)
$1/1 Market Pantry Juice or Juice Cocktail Target mobile coupon
5% off Market Pantry Jucie Target Cartwheel offer
Final Price: $0.85
Buy 4 Chapstick Lip Balm 3 pk – $2.89 each
(2) $1/2 Chapstick Pack, exp. 10/26/13 (RP 08/25/13)
10% off Chapstick Lip Care (Target Cartwheel) (deducts $1.16)
Pay $8.40
Get back a $5 Target gift card
Final Price: $0.85
Tone Body Wash, 18 oz – $2.99
$1/1 Tone Body Wash printable
$1/1 Tone Body Wash Target printable (zip 90210)
Final Price: $0.99
L'Oreal Ideal Clean Towelettes, 25 ct – $4.49 (through 9/14)
L'Oreal Ideal Clean Gel Cleanser, 6.8 oz – $4.49 (through 9/14)
$1/1 L'Oreal Paris Ideal Clean or Ideal Moisture Skincare Product, exp. 9/7/13 (RP 07/14/13)
$5/2 L'Oreal Paris Skin Care Items @Target, exp. 9/29/13 (RP 06/30/13 R)
Final Price: $0.99
Wish Bone Italian Dry Dressing and Seasoning Mix – $1.79
$0.70/1 Wish-Bone Dry Dressing & Seasoning Mix printable
Final Price: $1.09