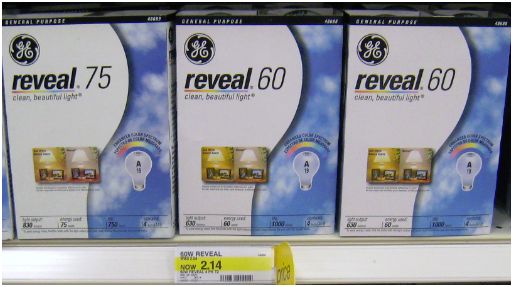 You can get more FREE light bulbs at Target!
GE Reveal 4 pack 40, 60, 75 or 100 Watt Standard Bulbs, $2.14
Use the $1.50 off GE Reveal light bulb package Target coupon
Use the $1/1 GE Energy Smart, GE Reveal or GE Edison Halogen Product coupon from the 3/7 SS
Final cost: FREE!
Thanks, Totally Target!