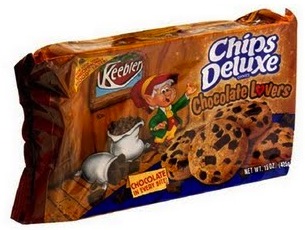 I just wanted to highlight the awesome Target Keebler cookies deal that I posted in the Target weekly deals. It's actually even better then I thought!
Keebler cookies (including Chips Deluxe) – $2 (Buy 2, get 1 free)
Deal Scenario:
Buy 6 packages at $2 each
Total: $12
Minus Buy 2, get 1 free sale: $8
Use 3 $1/2 Keebler Chips Deluxe Target coupons
Plus, use 3 $1.50/2 printable coupons
You may also find $2/2 peelie coupons on the packages.
Final cost: $0.50 for all 6 packages! That's just $0.08 per package! Time to stock up on cookies!
*Don't forget to look for specially marked packages to earn a $10 Toy Cash voucher or a free DVD!
Thanks, Hip to Save!