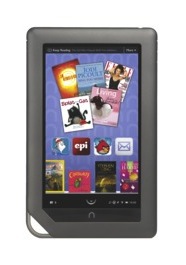 Here's a great gift idea, or you can just splurge on yourself. 🙂
This week at Target, you'll get a $40 Target gift card when you buy a Nook Color, which is priced at $169. After the gift card, that's like paying just $129 for this eReader, which is a great price!
You can either pick this up online, or head to your local Target if they have it in stock.
Thanks Surviving the Stores!