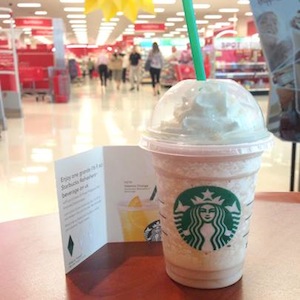 Target Starbucks: FREE Refresher wyb 3 Frappuccinos
Are you headed to Target soon? If so, you might want to treat yourself to a Frappuccino next time you're there, if your location has a Starbucks inside.
Through July 13th, buy 3 Frappuccinos at Target Starbucks locations and you'll get a FREE Handcrafted Refresher! They'll give you a punch card, so you don't have to purchase all 3 Frappuccinos at once.
Remember that you'll get one star per transaction if you use your registered Starbucks card too!