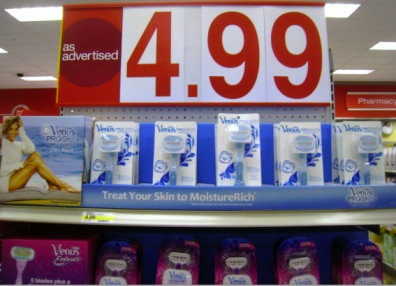 It turns out that the Venus Embrace single razors in the lower portion of the photo are now prompting for a $5 gift card when you buy 2 at Target! This means some really cheap razors for you! This gift card deal ends today, June 11th.
If you got the 5/1 Target P&G insert, you can also use the FREE 7 oz Satin Care Shave Gel coupons!
Thanks, Totally Target!