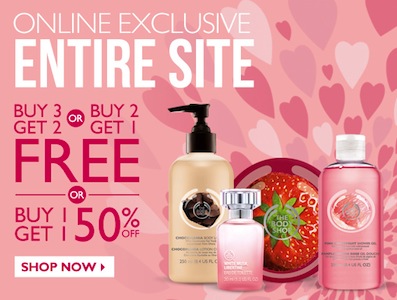 Wow! You can get some great deals for the next three days at The Body Shop. First of all, they're running their buy 3 get 2 FREE sale through 2/11. Their entire site is included in this promotion, and you don't need a coupon code.
Also, you can get FREE shipping on all orders through 2/10 with coupon code FREESHIP. Combining both of these promotions will make for some awesome deals! I found items starting at $2 each, so they would be only $1.20 each shipped after the promotions.
Let us know what deals you're able to grab!