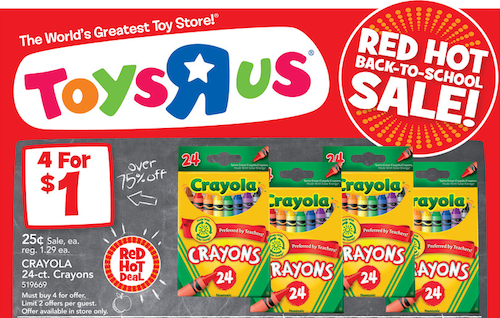 Wow! If crayons are on your child's school supply list, or you just want to pick up a few to donate, Toys R Us is the place to be. Through August 3rd, you can grab (4) 24 count boxes of Crayola Crayons for only $1! That makes each box just $0.25.
You will have to purchase 4 in order to get this awesome price. There's a limit of 2 offers per guest, so you can purchase up to 8 boxes of crayons for a total of $2. That's an awesome deal, considering one box retails for $1.29!
If your Toys R Us store is out of these, you can always price match at Target or Walmart. I would personally bring the ad with you, even though you don't need it at Walmart.