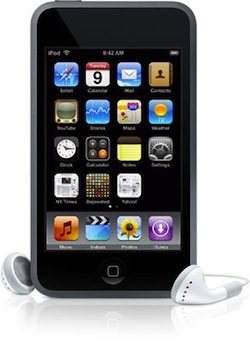 Starting tomorrow, 10/17, Toys R Us is giving you the opportunity to trade in your old iPod(s) at more than 550 Toys R Us stores across the country to upgrade or purchase something else!
Here's what you need to do:
Gather up your used, working iPods and head to your local Toys R Us beginning tomorrow, October 17th through Saturday, October 23rd. Limit 3 per customer.
Bring the iPod(s) to the Guest Services desk.
Once it has been confirmed that the iPod(s) are in working order and not visibly damaged, values will be offered for each of the iPods, based on the unit's model and age up to a maximum of $100.
You'll receive an activated iPod trade-up card equal to the total worth of all iPods traded. Limit 1 Trade-Up card per guest.
Children under 18 years of age must have a parent or legal guardian complete the transaction.
This Trade-Up card is valid on your next purchase and can be used on any item.
Be sure to call your local store, as not all Toys R Us stores are participating.
Thanks, Hip2Save!