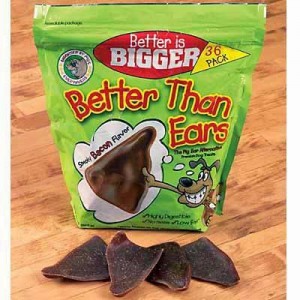 Here are two new pet freebies…
FREE Sample of Better Than Ears Soft and Chewy Pig Ear Alternative Dog Treats
This is a Walmart sample.
Click on the "Get a FREE Sample" link in the upper right corner.
Allow up to 4 weeks for delivery.
FREE Sample of Grandma Bowser's Biscuits
Scroll down and fill out the simple form to request this sample.