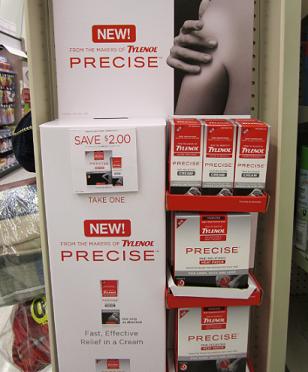 Many Walgreens stores are now receiving displays for Tylenol Pain Relief. If you can find this at your store, there should be a $2/1 tearpad attached. The coupons exclude travel size and expire on 6/30/2011, so we'll have plenty of time to use these!
Next week at Walgreens, there will be an in-ad coupon that will make for a pretty good deal…
Tylenol Precise Pain Relief, $5.99
Use the $2/1 tearpad coupon
Use the Walgreens in-ad coupon (will deduct $2)
Final cost: $1.99 each
Thanks, WildforWags!