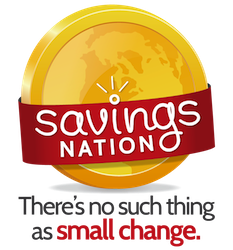 In case you missed my previous post, I'm having a Savings Nation grocery savings workshop in St. Cloud MN in just a few weeks! Here are the details:
Apollo High School
May 19, 2012
Register Here
If you don't live in St. Cloud, or have friends in other cities that want to save like a pro too, visit SavingsNation.com to find a class near you. We're rolling out new classes taught by the top money saving experts all the time! Here are a few of the upcoming classes:
Atlanta, Georgia
Crystal Collins, author of The Thrifty Mama
April 26, 2012
Register Here
Littleton, Colorado
Jennie Sanford, author of Bargain Blessings
May 5, 2012
Register Here
Jacksonville, Florida
Karen Rodriguez, author of Saving the Family Money
May 7, 2012
Register Here
Alliance, Ohio
Sara, author of Sisters Shopping on a Shoestring
May 9, 2012
Register Here
Cincinnati, Ohio
Andrea Deckard, author of Savings Lifestyle
May 12, 2012
Register Here
Arlington, Texas
Rachel Holland, author of Surviving the Stores
May 17, 2012
Register Here
Don't forget to check SavingsNation.com for even more classes!