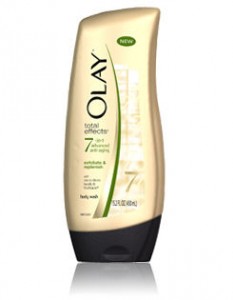 Good news! The Olay Body Wash deal is an extended gift card deal! Here's what the sign said:
FREE $5 Gift Card when you buy 3 Olay Body Washes ($5.50) or Bath Bar Bonus Pack
The sign said the deal is valid from 2/7 – 3/27, so we have plenty of time. Make sure to self-check your products at the price scanner before you make your purchases! Some of the bonus packs seem to be included in the gift card deal, but not others!
A note About the FREE Olay Body Wash wyb Venus Embrace coupon:
I have read a few comments that said they not permitted to use this coupon and the $2/1 Venus Razor coupon. First, if you're turned down for a coupon, ask to speak to a manager. The cashier is not the last word. Second, there is nothing wrong with using both of these coupons. Neither coupon has any wording preventing the two from being used in the same transaction. The coupon only states the usual lingo of one per purchase. A purchase is a single item. Use the body wash coupons first and then present the razor coupons. For some reason, this seems to confuse cashiers less. Try explaining that one coupon is for the razor, and one coupon is for the body wash. Explain that the coupon says "FREE body wash wyb a Venus Razor", NOT FREE body wash wyb a Razor without using a coupon on it!
Thanks so much, Totally Target!