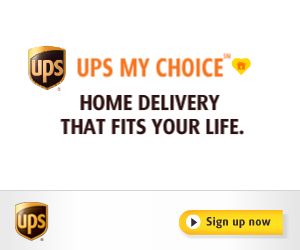 We do a lot of online shopping during and after the holidays, so this will be perfect for us! If you do lots of online shopping too, you'll love this new service.
UPS My Choice is a FREE service that allows you to get alerts before packages arrive, electronically authorize packages for drop-off, re-route to other locations and much more!
So, what are you waiting for? Sign up for UPS My Choice today.
This is sponsored content. All opinions are 100% mine and were not influenced by other parties.