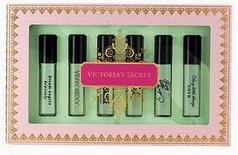 Currently, you can get a FREE 6 piece fragrance gift set ($42 value) with any sleepwear purchase! All you have to do is use code FA919837 at checkout and the $42 fragrance set will automatically be added to your cart! Plus, you can use this code ITEM30 to get an additional 30% off your purchases!
Here's a scenario:
Add these Pointelle sleep shorts to your cart – on sale for just $10!
Before starting the checkout process, make sure to check the box under my purchases that states "Please check here if you have an Offer Code or Angel Rewards Certificate."
On the offer code page, enter these 2 codes: FA919837 and ITEM30
Final price: Only $13.99 shipped – and that's for over $50 worth of products!
This deal gets even better if you have a Rewards card! They are guaranteed to have at least $10 on them, so after the Rewards card is applied, your total will only be $3.99 shipped!
Thanks, It's Hip to Save!