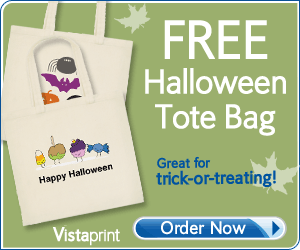 The FREE customized Halloween canvas tote bag from VistaPrint is back! To get yours:
Check out, making sure to opt out of any offers you're not interested in.
You'll only pay about $4.40 for shipping and handling when you select the 'Slow' shipping.
If you're not interested in a Halloween print, they have other designs to choose from too!
Thanks, Deal Seeking Mom!