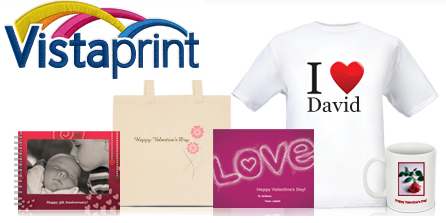 Vistaprint is offering up more great freebies, just in time for Valentine's Day! The products are all FREE; you'll just have to pay for shipping.
Here's a list of products and their shipping costs:
Notecards, $4.68
Postcards, $6.50
Tote Bag, $4.41
T-Shirt, $5.67
Mug, $6.06
Flipbook, $6.15
Remember, if you order more than one item, they'll give you a discounted shipping rate! You can also save 50% off shipping if you got the Eversave deal I posted about last week!