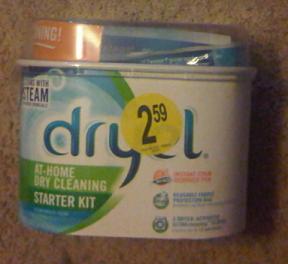 Apparently Dryel is changing their packaging to a regular box instead of the plastic top box, so they will be getting rid of their old versions! Here's a clearance deal you may be able to get:Buy
Dryel, possibly on clearance for $2.59
Use the $2/1 coupon from here
Final cost: $0.59 each!
Thanks, WildforWags!