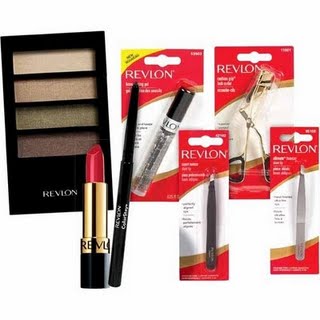 Revlon Eye Beauty Tools are on sale for $4.99 at Walgreens this week. Plus, in the new December Walgreens coupon booklet there's a $3/1 Revlon Beauty Tool coupon! Combine this with the Revlon manufacturer coupon to get a really sweet deal!
Deal Scenario:
Buy one Revlon Eye Beauty Tool at $4.99
Use the $1/1 coupon from the 11/15 SS (regional coupon)
Plus, use the $3/1 Walgreens December coupon booklet coupon
Final price: $0.99
Also, another great deal is on the Nivea lip care products and Nivea lotion!
Deal Scenario:
Buy 6 Nivea Lip Care Products at $0.99 each
Buy 2 Nivea Lotions
Use 3 buy one get one FREE Nivea Lip Care coupons from the 11/1RP
Plus, use 2 buy 3 lip care products, get the lotion FREE coupon from the 11/1 RP
Final price: $2.97 for 6 lip care products and 2 lotions!
Thanks, It's Hip to Save!