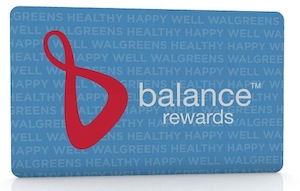 Walgreens will be rolling out their new rewards system called Balance Rewards starting on September 6th. You'll be able to sign up for an account online, and on September 16th, you'll be able to sign up in-stores.
I'm sure you're dying to hear about how this will affect the Register Rewards program. Register Rewards will continue in its current form for the foreseeable future. Register Rewards is a couponing program, while Balance Rewards is a comprehensive loyalty program. Both will be in place once Balance Rewards comes online.
You will be required to have a Balance Rewards card in order to receive the sale prices and to be able to use Walgreens store coupons.
Here are what the point values are equal to in dollar amount. You will earn 10 points per dollar spent. This is calculated before manufacturer's coupons are applied, but after store coupons and Reward Dollars are used.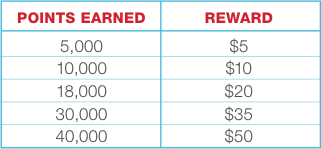 If you're redeeming your points for something that has a bonus points offer, such as "Buy 2, earn 3000 points,"
you will earn points. If you're redeeming points on an offer that requires you to spend a certain dollar amount, do not use points.
Here's more information about the program:
Members can earn points for making healthy choices.
Members may earn and redeem points both in-store and online.
Exclusive benefits for AARP members.
A customer-friendly expiration policy.
Easy to Use
Members receive exclusive savings every week on popular products.
Savings and points can be easily earned when members show their Balance Rewards card, provide their telephone number or scan their mobile phone.
Members can easily access their point totals and see how many points they need until their next reward at checkout, online or through their mobile device.
Endless Rewards
Members can redeem points immediately in-store or online for a little something special or hold off until they have earned more points for an even greater reward.
Points will not expire as long as members remain active by shopping at Walgreens at least once every six months and redeem their points within three years.
Points go further as you earn more.
For more information, see this Walgreens Balance Rewards Fact Sheet.