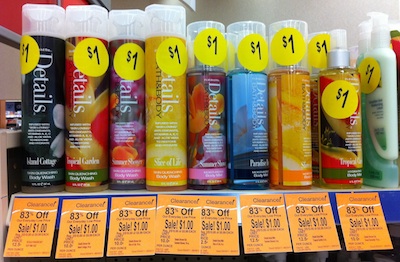 Every time I'm at Walgreens, I always check for clearance items. This week, I found Details Bath and Body products on clearance for just $1, down from $5.99! Here are the items I found included:
10 oz Body Wash
8 oz Body Mist
8 oz Hand and Body Lotion
Keep your eyes peeled for this great clearance deal at your Walgreens!