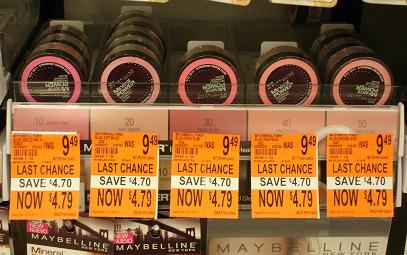 Here are a couple new Walgreens deals…
Buy 2 Maybelline Mineral Powder Blush, possibly on clearance for $4.79 each: $9.58
Minus buy one get one 50% off sale: $7.18 for both
Use 2 $1/1 tearpad coupons
Final cost: $2.59 each
**If you don't see the tearpad coupons, ask your beauty advisor in cosmetics.
And here's another deal that starts 7/18…
Pilot G2 Pens (2 pack), on sale for $1.19
Use the $1/1 coupon from here (sign up and you'll receive the coupon via email)
Use the $1/1 coupon from the Walgreens July coupon booklet
Final cost: FREE + a $0.81 moneymaker!
Thanks, WildforWags!