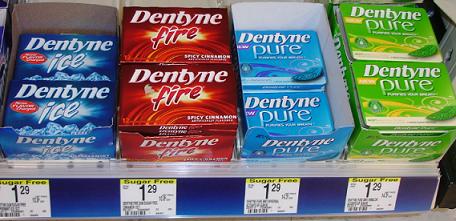 You can pick up a good deal on Dentyne gum with the $1/1 coupons many of you got in your paper! There were 2 different coupons, one for any Dentyne and one for Dentyne Pure. Both are priced at $1.29.
Deal Scenario
Buy 1 Dentyne Gum, $1.29
Use the $1/1 coupon from the 6/13 SS
Final cost: $0.29 each
If you want to try the Dentyne Pure, just use the Pure coupon from the 6/13 SS and your final cost will still be only $0.29 each.
Thanks, WildforWags!