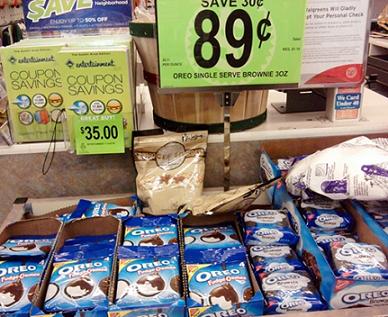 If your store has the Oreo Single Serve 3oz packages of Oreo Fudge Cremes and Brownies on sale for $0.89, you can get them FREE! Here's how:
Oreo Fudge Cremes and Brownies (3oz), $0.89
Use the $1/1 Oreo Fudge Cremes printable coupon (no size exclusions)
Final cost: FREE!
The cashier will have to adjust the coupon down to $0.89 for this to work. I would recommend bringing with a copy of the Walgreens corporate coupon policy just in case.
Thanks, Wild for Wags!