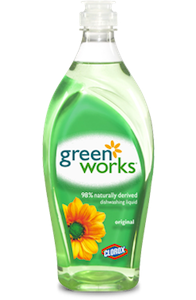 This week, Walgreens has household cleaning products on sale 2/$5. The Clorox Green Works Dish Soap is also included in this sale. Some have been finding $1/1 peelie coupons attached to the bottles. Combine that with the $2/2 coupon from the April coupon booklet to get some cheap dish soap:
If you have a shelf clearer in your area like me and can't find these in stock, be sure to grab a raincheck! My manager told me as long as they regularly carry the product, they can give you the sale price minus the Walgreens coupon.
Thanks, Wild for Wags!