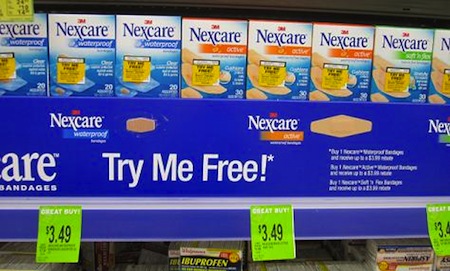 Walgreens stores should have a display like the one pictured above, advertising a try me FREE rebate on Nexcare bandages. You can get up to three packages FREE after mail-in rebate. The rebate can be found as a peelie attached to the bandages.
This rebate is valid through 12/31/11, and you'll get back up to $3.99 per box, up to $11.97.
Thanks, Wild for Wags!