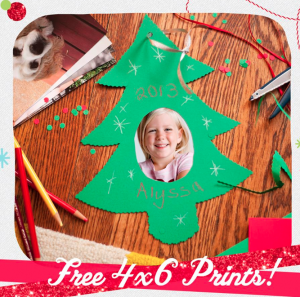 Need to print some pictures? Today, November 25th only, Walgreens Photo is offering a total of 50 FREE 4×6 prints! To get all 50 prints, you will need to place two orders with 25 prints each.
Head over to Walgreens photo and upload your pictures, then add a total of 25 4×6 prints to your cart. At checkout, enter coupon code PRINTME25 or NOV25FREE and your total will drop to $0!
Choose to pick up your order at a Walgreens store near you, and you won't have to pay for shipping either. Once you complete both orders, you'll have 50 FREE 4×6 prints! Sweet!
These codes are only valid today, November 25th, so make sure to place your order soon.
Get 50 FREE 4×6 Prints from Walgreens