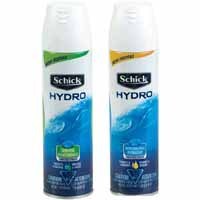 It looks like the Schick Hydro Shave Gel 8.4 oz Register Reward deal is currently "rolling"! This means that you can use the Register Reward from your first transaction to buy the shave gel again and then you'll still get another Register Reward, and you can keep "rolling" the deal! They could stop the "rolling" at any time, so lets keep each other updated in the comment section.

Here's a recap of the deal:
$3 RR wyb Schick Hydro Shave Gel 8.4 oz at $2.99
Final cost: FREE!
Thanks, Hip2Save!