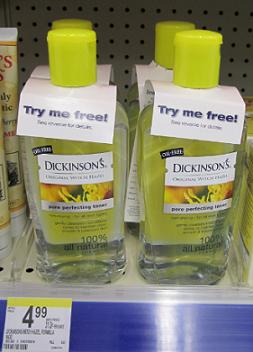 Looking for a way to turn those expiring Register Rewards into cash? Well, look for 'Try Me FREE' labels on Dickinson's Original Witch Hazel! The rebate is valid until 3/1/2012, so you'll have plenty of time to find these and submit for the rebate!/p>
Allow 8 weeks for processing. One per household.
Thanks, WildforWags!