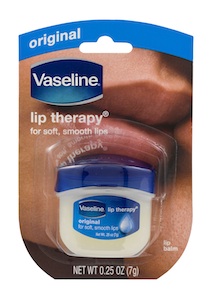 This week at Walgreens, the small jars of Vaseline Lip Therapy are on sale B1G1 50% OFF. There's also a month long points deal: Buy 2, Get 2,000 Balance Rewards points.
This item also qualifies for the bonus beauty and personal care points! Just head over to the Walgreens website to make sure you're participating in this promotion.
When you combine the sale and Balance Rewards points, you'll get these for only $0.37 each! This would be a great deal to use your Register Rewards on.
Buy 2 Vaseline Lip Therapy – $1.89
B1G1 50% OFF
Pay $2.83
Get back 2,000 Balance Rewards points
Get back 100 Balance Rewards points from the beauty and personal care promotion
Final Price: $0.37 each