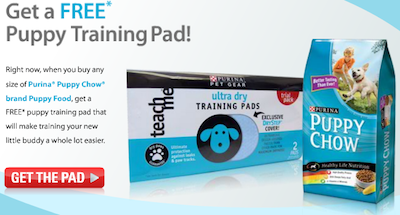 Currently, Walmart is offering a FREE Purina Pet Gear Ultra Dry Puppy Training Pad! Just wait for the second scrolling ad to appear, then click on the 'Get the Pad' link. Enter the last 5 digits of the UPC from your Puppy Chow package and fill out your info.
If you don't have a UPC code handy, use code 40989.
Thanks, SwagGrabber!