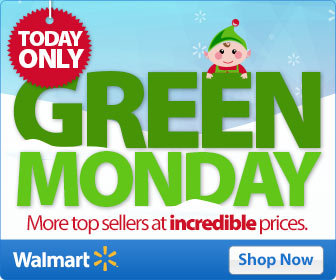 Walmart Green Monday Deals
Have you heard of Green Monday? Green Monday is a day set aside on the second Monday of December. eBay actually started Green Monday because it was the best sales day in December. It has expanded across the Internet to offer great prices, just before Christmas!
Walmart is participating in Green Monday, and you can actually grab some of the Walmart Green Monday Deals right now! They have 20 Walmart Green Monday deals live for you to grab tonight.
Here's a list of all the great Walmart Green Monday deals you'll find:
Shop the Walmart Green Monday Deals