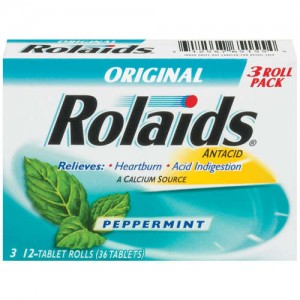 You may be able to get some coupon overage to go towards other items when you purchase Rolaids at Walmart! Here's how:

Rolaids (3 pack original rolls), $1.32
Buy 2 and use the $4/2 coupon from the 6/6 RP
Final cost: 2 for FREE + $1.36 in overage!
Thanks, Hip2Save!