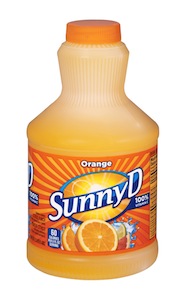 Remember the $0.55/2 Sunny D coupon I shared with you earlier? Walmart sells the 48 oz bottles of Sunny D for just $1, so you can get each bottle for only $0.72 after the coupon.
Sunny D (48 oz), $1
$0.55/2 Bottles of Sunny D
Final cost: $0.72 each
See the rest of the Walmart deals.
Thanks I Heart the Mart!