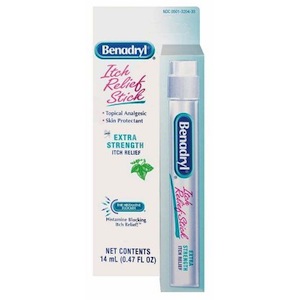 In the 6/19 Red Plum inserts, some regions received $2/1 Benadryl Topical product coupons. Walmart and Target sell the Benadryl Itch Relief Sticks for around $2.28, so only $0.28 after the coupon!
If you didn't receive this coupon in your inserts, Nicole at 4u2Coupon has around 40 in stock as I'm writing this post.
Thanks, DEALicious Finds!