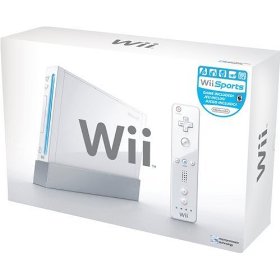 Starting this Saturday, December 5th at 8am through December 12th, Walmart will be offering a $50 gift card when you purchase a Wii gaming system for $199.99! That is like getting the Wii for $149.99!
There are several games for under $50, so you could pick up a FREE game with the $50 gift card. Here are a few of the Wii games on sale:
Mario and Sonic at the Winter Olympics, $40
Lego Rock Band, $40
Rock Band: Beatles, $40
MySims: Agents $40
Quantities of all items are limited and there will be no rain checks, so you'll probably need to get there early if you plan on getting one!
Thanks, Couponing 101!