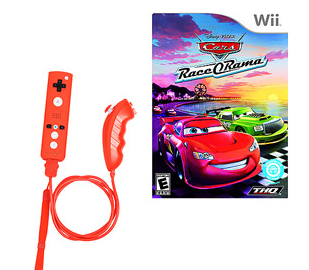 This deal is available again!
Walmart is offering up an awesome deal: Get a Wii Remote with Nunchuck and a Game for only $35! Normally, the remotes alone are around that price, and this bundle should be closer to $80!
This bundle is available in white, black, red, or purple.
Games Available:
Disney's Epic Mickey
New Super Mario Bros
Wii Sport Resort
Hasbro Family Game Night 3
Just Dance 2
Cars: Race O Rama
Super Mario Kart
Pokepark: Pikachu's Adventure
Just Dance
Wii Party
Super Mario Galaxy 2
Super Mario Allstars 3
Thanks, SwagGrabber!