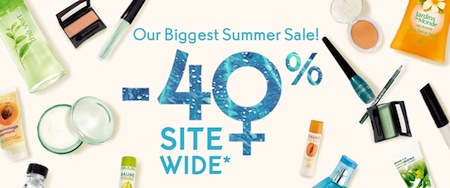 Wow! Ebates is offering up 30% cash back on Yves Rocher orders today only! You can use coupon code 10EBATES to get a total of $10 off a $40 purchase! This coupon code will only be valid if you go through Ebates…and to sweeten this even further, you'll get a FREE gift with any order + FREE samples and FREE shipping on $35 or more before the coupon code is applied.
Want to get this deal?
Just login or register for Ebates. If you create a new account, you'll get a $5 sign up bonus! After doing so, find Yves Rocher in the store drop down menu and click through the link they provide to start shopping on Yves Rocher.
Thanks, Hip2Save!