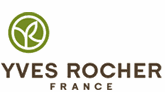 Wow! Today only, Ebates is offering 30% cash back at Yves Rocher. If you're new to Ebates, you'll also get a $5 sign up bonus when you make your first purchase. There are quite a few coupon codes you can use to get tons of freebies and gifts with your purchase!
Available Coupon Codes
Let us know what kind of deals you're able to score!
Thanks, SwagGrabber!