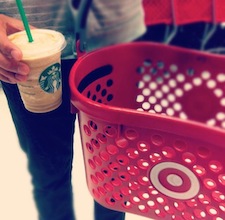 If you're going to do some shopping at Target in the next few days, here's an offer you'll definitely want to take advantage of if you have a Starbucks in your Target! They're offering buy one get one FREE Frappuccinos at all Target Starbucks locations nationwide!
Offer valid through July 2nd.
Don't forget to check out the Target deals you can score right now!