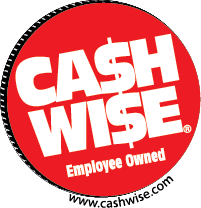 Here are the best Cash Wise deals available this week! Pick up cheap Pop Tarts, Ghirardelli candy, pot pies, and more this week.
Check out the ongoing deals on the Cash Wise deals and coupon matchups page.
Check out these sales and coupons on your phone! Download the Favado app to your smartphone today.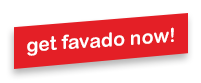 Cash Wise Resources:
Produce
Grapefruit, Red, 5 lb bag – $2.94
Lettuce, Fresh Express – $2.00
Includes: Green & Crisp, 12 oz; Lettuce Trio, 9 oz; Premium Romaine, 9 oz; or Spinach, 9 oz
$1.50/2 Fresh Express Bags – 1-5-14 SS – (exp. 03/31/14)
Final Price: $1.25
Oranges, Navel, 4 lb bag – $2.94
Bread & Bakery
Country Hearth Cracked Wheat Bread, 1.5 lb – $1.98
$1.98 Country Hearth Cracked Wheat Bread, 1.5 lb (Limit 2; Cash Wise In-Ad Coupon) – Expires 2/8/14
Final Price: $1.43
Canned Goods & Soups
Campbell's Chicken Noodle or Tomato Soup, 10.75 oz
2 FREE Campbell's Chicken Noodle or Tomato Soup, 10.75 oz (With $30 Purchase; Cash Wise In-Ad Coupon) – Expires 2/8/14
Final Price: Free
Breakfast & Cereal
Buy 3 Participating Kellogg's Breakfast Products for $4.98 (With In-Ad Coupon)
Kellogg's Pop-Tarts, 8 ct
3/$4.98 Select Kellogg's Breakfast Products (Cash Wise In-Ad Coupon) – Expires 2/8/14
Final Price: $0.16
Cookies, Snacks & Candy
Ghirardelli Candy, 5.32 oz – $2.98
Includes: Select Varieties
Final Price: $1.98
Frozen Foods
Banquet Pot Pies, 6.5 – 7 oz – $0.50
10/$5 Banquet Pot Pies, 6.5 – 7 oz (Must Buy 10; Cash Wise In-Ad Coupon) – Expires 2/8/14Includes: Select Varieties
Final Price: $0.50
Clear Value Boneless Skinless Chicken Breasts, 2.5 lb – $3.88
Food Club Ice Cream, 56 oz – $1.94
Includes: Select Varieties
4/$10 Red Baron Pizza (Must Buy 4; Cash Wise In-Ad Coupon) – Expires 2/8/14Includes: Multiserve, 15 – 22.6 oz; or Singles, 8.8 – 12 oz
$1.00/2 Red Baron Pizza Products, 14.76 oz or Larger; DND – 1-19-14 SS – (exp. 02/28/14)
Final Price: $1.75
Buy 4; Use (1) $3/3 coupon and (1) 4/$10 Cash Wise coupon
Dairy
Food Club Yogurt, 6 oz – $0.38
Includes: Select Varieties
Yoplait Go-Gurt, 13 – 18 oz – $1.94
Includes: Select Varieties
Final Price: $0.94
Personal Care
Colgate Toothpaste, 4.6 oz – $1.00
$0.75/1 Colgate Toothpaste, 3.5 oz or Larger; Excludes 2.8 oz, 0.75 oz and 0.84 oz Trial – 2-2-14 SS – (exp. 02/15/14)
Final Price: $0.25