Here are the best Coborn's deals available this week! Check out the ongoing deals on the Coborn's Deals and Coupon Matchups page.
Don't forget to check out the Coborn's Coupon Book deals that are going on through 11/30/13 as well!
Check these sales and coupons out on your phone! Download the Favado app to your smartphone today.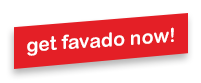 Coborn's Resources:
Produce
Bolthouse Farms Baby Cut Carrots, 1 lb – $0.99
$0.99 Bolthouse Farms Baby Cut Carrots, 1 lb (Limit 2; Coborn's In-Ad Coupon) – Expires 11/30/13
Final Price: $0.99
Fresh Express Salad Kits, 10 – 11.7 oz – B1G1
Includes: Select Varieties
Condiments, Spice & Baking
Kraft Mayo or Miracle Whip, 22 – 30 oz – $2.39
$2.39 Kraft Mayo or Miracle Whip, 22 – 30 oz (Limit 1; Coborn's In-Ad Coupon) – Expires 11/30/13Includes: Select Varieties
Final Price: $1.39
Buy 1; Use (1) $1/1 coupon and (1) $2.39 Coborn's coupon
Beverages
Coke, Diet Coke, or Sprite, 24 pk 12 oz cans – $5.00
2/$10 Coke, Diet Coke, or Sprite, 24 pk 12 oz cans (Must Buy 2; Coborn's In-Ad Coupon) – Expires 11/30/13Includes: Select Varieties
Final Price: $5.00
Frozen Foods
Cool Whip Topping, 8 oz – $0.77
$0.77 Cool Whip Topping, 8 oz (Coborn's In-Ad Coupon) – Expires 11/30/13Includes: Select Varieties
Final Price: $0.77
Dairy
Food Club Butter, 16 oz – $1.95
$1.95 Food Club Butter, 16 oz (Limit 2; Coborn's In-Ad Coupon) – Expires 11/30/13
Final Price: $1.95
Kemps Select White Milk, half gallon – $2.59 – B1G1
B1G1 Kemps Select White Milk, half gallon (Coborn's In-Ad Coupon) – Expires 11/30/13Includes: Select Varieties
Final Price: $1.30
Kemps Sour Cream, 16 oz – $0.99
$0.99 Kemps Sour Cream, 16 oz (Limit 2; Coborn's In-Ad Coupon) – Expires 11/30/13Includes: Select Varieties
Final Price: $0.99
Kraft Cheese Chunks or Shreds – $1.50
2/$3 Kraft Cheese Chunks or Shreds (Must Buy 2; Coborn's In-Ad Coupon) – Expires 11/30/13Includes: Chunks, 8 oz; or Shreds, 5 – 8 oz
Final Price: $1.50
Kraft Philadelphia Cream Cheese, 8 oz – $1.00
4/$4 Kraft Philadelphia Cream Cheese, 8 oz (Must Buy 4; Coborn's In-Ad Coupon) – Expires 11/30/13Includes: Select Varieties
Final Price: $1.00