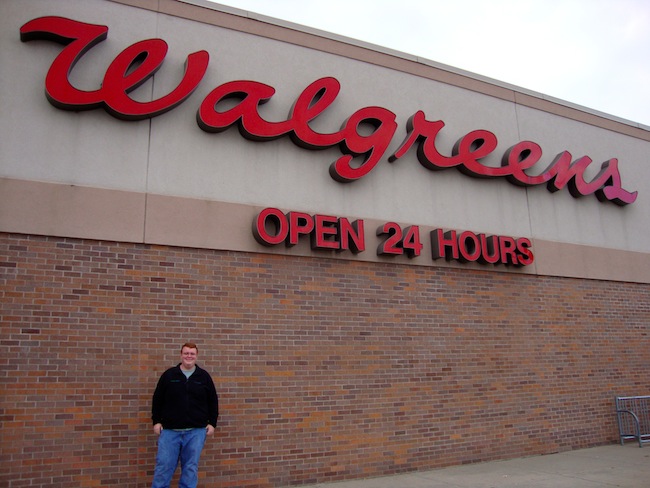 It's cold and flu season once again! That means it's time to stock up on medicine so you have it on hand when someone in your house gets sick. Fortunately, Walgreens makes it quick and easy to shop for cold and flu medicine, while also saving money.
Walgreens launched a new loyalty card in September called Balance Rewards. In addition to earning points on items advertised in the weekly ad, you can also earn points for filling a prescription, and even doing everyday tasks like walking. Once you've earned 5,000 points, you can redeem them for $5 off at the register.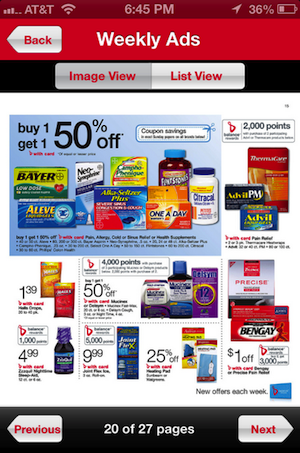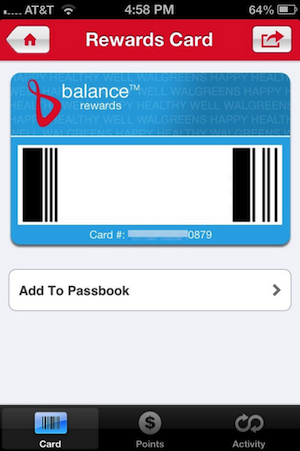 I headed out to Walgreens to get all stocked up for cold and flu season this weekend. But before I headed out to the store, I consulted the Walgreens app for iPhone. I browsed through the weekly ad to see what was on sale and made my shopping list. Of course, I checked for any manufacturer's coupons before I left too. 🙂
You can also store your Walgreens Rewards card right inside the Walgreens mobile app so you always have it at your fingertips. The cashier will scan your card right from your smartphone. In addition, you can keep tabs on your points through the app.
On my way back to the cough and cold section in Walgreens, I noticed a lot of Balance Rewards advertisements. You're definitely going to want to sign up if you haven't already so you can get all the great savings!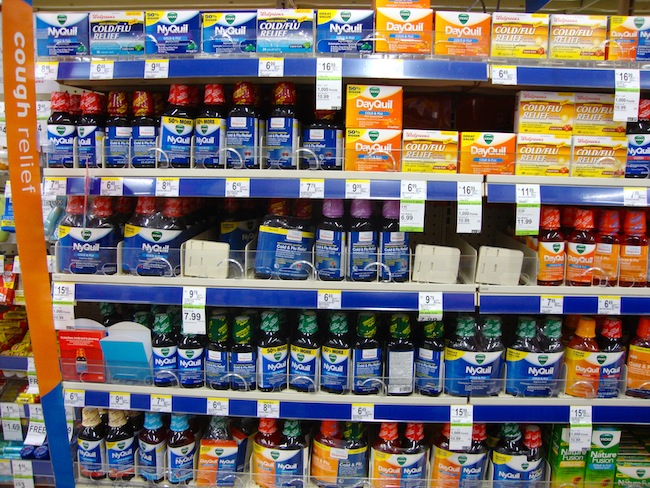 When I arrived in the cough and cold aisle, I was amazed by how many different products my local Walgreens stocked. They had a wide variety of cough liquid, and especially cough drops. Walgreens carries name brands like Vicks, Tylenol, Halls, and Ricola, as well as their own store brand.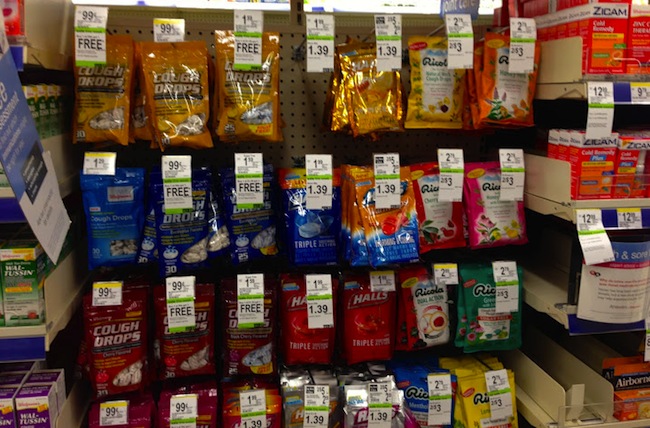 I picked out a few Tylenol and Vicks products I had coupons for, as well as the Walgreens brand cough drops. They were on sale for $0.99, and were also buy one get one free. That basically made each bag only $0.50, which is cheaper than Halls cough drops would have been, even after a coupon!
I then picked up a bundle pack of Kleenexes and headed to the checkout. The checkout process was very fast and easy, and the cashier was very knowledgeable about the Balance Rewards program.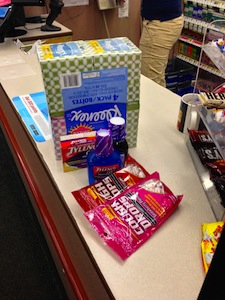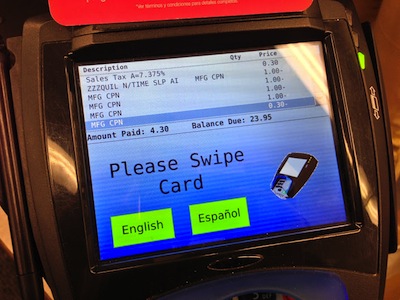 I ended up getting all of the products pictured for just $23.95 after coupons and Balance Rewards savings. That's $13.79 in savings, or 37% off my total transaction. $9.49 of those savings was just for having a Balance Rewards card!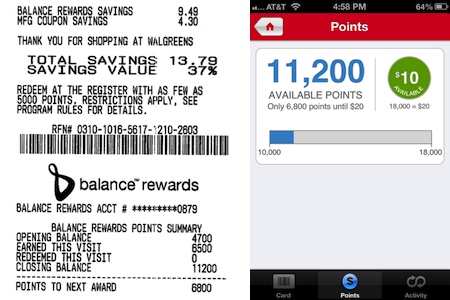 The transaction qualified for 6,500 Balance Rewards points as well, which brought my points total up to 11,200. I could choose to redeem 5,000 of those points for a $5 reward, or 10,000 points for a $10 reward on my next shopping trip.
See more of my Walgreens shopping trip in the Walgreens Balance Rewards photo album on Google+. As you might be able to tell, Walgreens is one of my favorite places to shop!
Stay up to date with Walgreens and #BalanceRewards on Facebook and Twitter. They'll let you know about the latest deals and ways to save at Walgreens.
Do you have any questions about the Walgreens Balance Rewards program? Leave me a comment, and I'll be happy to answer them!
I am a member of the Collective Bias™ Social Fabric® Community. This shop has been compensated as part of a social shopper insights study for Collective Bias™ and Walgreens. #CBias #SocialFabric