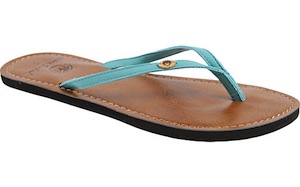 Crocs.com has a great sale on sandals right now! The Women's Oumi Sandals are currently on sale for just $10. These come in yellow or turquoise.
To make the deal even better, enter coupon code FF2012 at checkout to save an additional 25%. That'll drop your total to $7.50. To get FREE shipping, enter code SHIPCROCS.
That's like saving 75% off these sandals! They get a rating of 4.4 out of 5 stars too.
There are limited sizes available, so make sure you hurry and grab yours before your size sells out!
Coupons procured by Savings.com