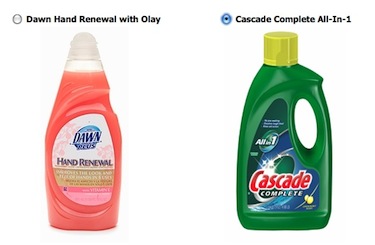 UPDATE: If you get an error when you submit the form, try answering every question and submit the form again.
Go here and take a Madej Media's Cleaning and Technology Survey to receive either a FREE sample pack of Dawn Hand Renewal with Olay Beauty (for participants that wash dishes by hand) or Cascade Complete All-in-1 (for participants with an automatic dishwasher)!
Allow 4-6 weeks for delivery.
Thanks, Hip2Save!