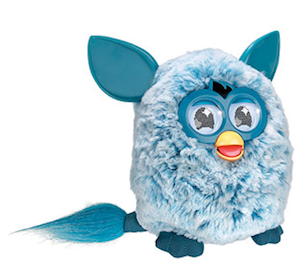 Have you heard? The 2012 Furby is at the top of every list as the hot toy for the 2012 holiday season! If you look on Amazon, you'll find that they've already sold out, and other vendors are selling these for over $80.
Right now, you can pre-order your 2012 Furby for just $54 at Walmart.com. These are available in select colors, and will become available for shipping or in-store pickup around September 24th. There are ten different colors to choose from.
What does the Furby do?
Develops its personality based on how you play with it
Interacts with its friends and dances to your favorite songs
Speaks basic Furbish, the special Furby language
Learns English the more you play with it
Get the free Furby App (available September 15) to translate Furbish and feed your Furby
Requires 4 AA batteries (not included)
For ages 6 and up
Available in 10 bright new colors
Hurry and order yours now! I have a feeling that these will sell out quickly.
Thanks Moms Need to Know!