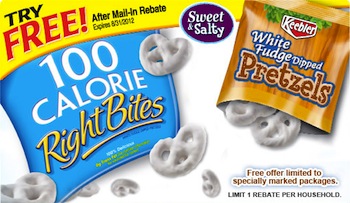 Snackpicks released a yummy new try me FREE mail in rebate! Grab a box of Keebler 100 Calorie Right Bites White Fudge Dripped Pretzels for FREE after mail in rebate. This is only valid on marked boxes, so make sure yours has the token in the package.
The rebate is valid through 8/31/12, or until you can't find the specially marked packages anymore.
Thanks, Passion for Savings!