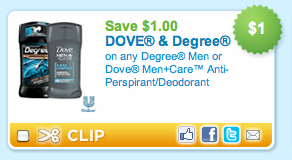 Coupons.com released a few great coupons today:
Don't freak out if you can't print out coupons from Coupons.com! I am having issues with their site too. When I select a coupon to print, it brings me to the page that says it printed, but it never actually got sent to the printer. Argh!
Here are some deals you should be able to score with these coupons:
Thanks, Passion for Savings!